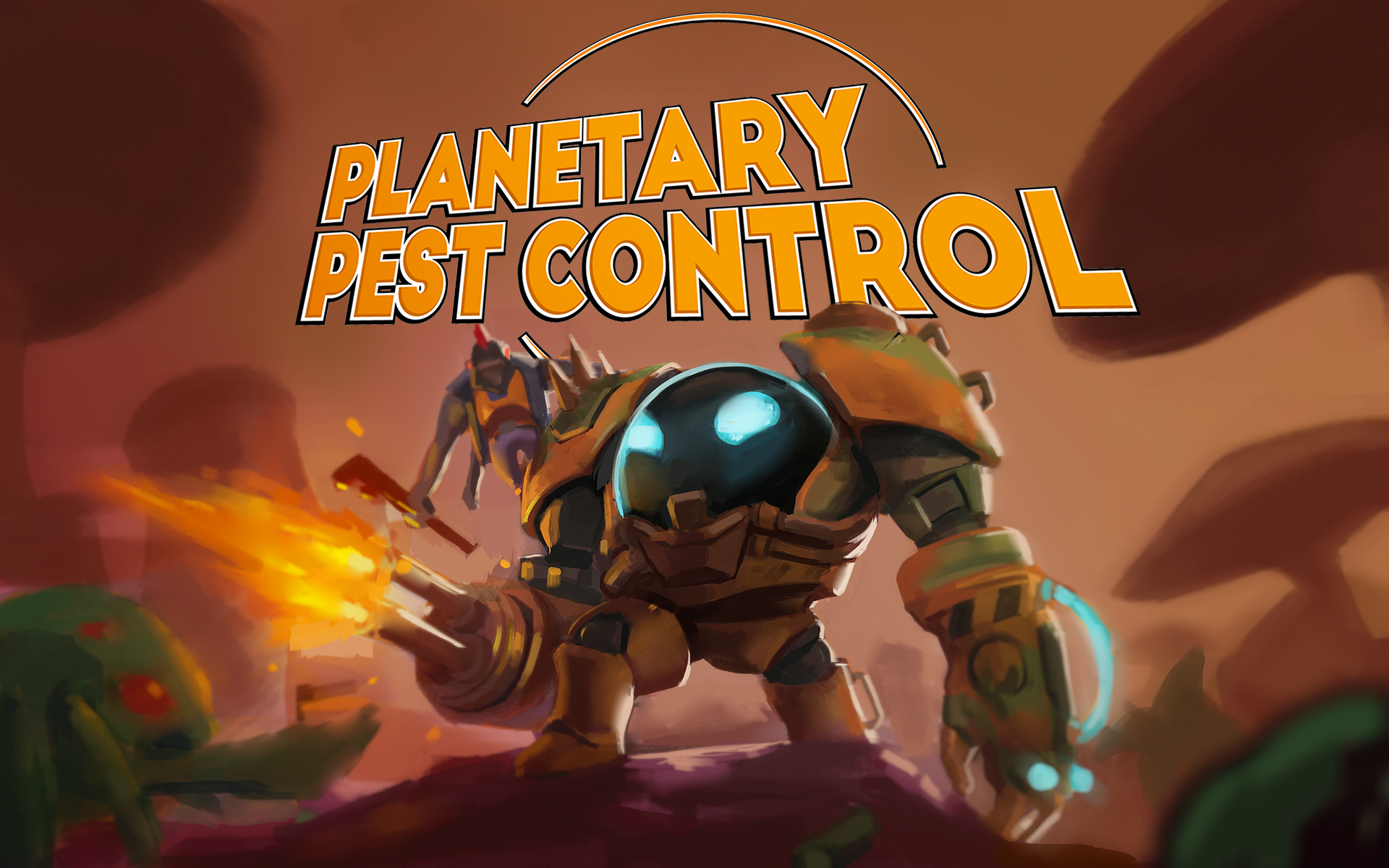 Planetary Pest Control
A downloadable game for Windows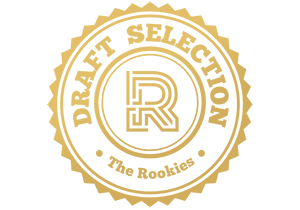 Shortlisted in The Rookies 2020 as a draft selection!

"Hi! You've reached Planetary Pest Control, the industry leaders in alien infestation extermination! Unfortunately we can't get to the phone right now, leave the job and your price on the machine and we'll get back to you."
Crashlanded on an uncharted planet, players wake up to find themselves surrounded by hordes of hostile aliens. With only each other to rely on, you must work closely to squash bugs in your way, finish your contract and get off the planet!
Play as either Wrench, an alien monkey mechanic, or E.V, his sentient robot companion. Wrench uses his agility to jump and dodge around the bugs and collect resources to keep E.V reloaded, repaired, and ready to fight. He can use his wrench and zap trap to smack enemies around and slow down the swarms.
E.V is much less nimble, but they pack a heavy punch. Their machine-gun, rockets and earth-shaking melee makes them a formidable exterminating machine. On their own they can't make it, but working as a symbiotic team Wrench and E.V. can crush all in their way!
Features:
Asymmetrical 2-player couch-coop action!
2 Unique characters with distinctive abilities and synergies
An exciting story set over 6 levels, with up to 2 hours of gameplay!
A striking comic book style set on a vibrant fungal planet

NOTE: We understand that not everyone has people to play with locally during this trying time. Fortunately you can play this game online using Parsec, a free game-sharing service where you can stream your computer to a friend and play local games together!
Download it here: https://parsecgaming.com/

Controls (Two Controllers Only)
Credits
Team: Danger Zone
AJ Kerr- Producer/Writer - Twitter: @AJK3RR -
Louis Sullivan - Creative Director/Artist -
https://www.artstation.com/louis-j-sullivan
Sam Auber - Programmer - Twitter: @digitalbasilisk -
Louis Foy - Programmer - Twitter: @LxShades -
Adrian Carter - Programmer - Twitter: @AdrianCarter777 -
adrian-carter.wixsite.com/portfolio
Karl Eric Eggert - Engine & 3D Character Animator: @EggertKarl -
https://karlericeggert.wixsite.com/anim

Martyn Ward - Lead Rigger/Animator - Twitter: @DogeSecret -
Josh Ward - Designer - Twitter: @joshlward98
Aled Garrett - Designer - Twitter: @AledGarrett -
Thomas Pepper - Artist - Instagram: @tompepper.art -
https://www.artstation.com/tompepper
Will Snowden - 2D Artist - Twitter: @WillSnowden1
Nate Bedford - Character and Concept Artist -
Ed Freifalts - Artist -
https://www.artstation.com/eduardsfreifalts
M. Rodyakin - UI Artist- Twitter: @srodyakin -
Will Jennet - VFX Artist -
https://www.artstation.com/willjennett

Marcus Yarnell - Audio SFX -

https://open.spotify.com/artist/3JdGxyslDWVIMGHQ6jcr6n

https://twitter.com/MarcusYarnell

Lorenzo Roncarati - Audio OST -
https://www.instagram.com/brelim.wav/

This game is done in honor of everyone who said it couldn't be.
| | |
| --- | --- |
| Updated | 9 days ago |
| Status | Released |
| Platforms | Windows |
| Rating | |
| Authors | DangerZone GA, Digital Basilisk, mrodyakin, A.J. Kerr, louis-j-sullivan, variglo, TomPepper, WillSnowman, CrazyAdi8 |
| Genre | Adventure |
| Made with | Adobe Photoshop, Unity, Substance Painter & designer, Maya, ZBrush, Adobe Illustrator |
| Tags | Action-Adventure, Arcade, Casual, Co-op, couch-co-op, Isometric, Local Co-Op, Sci-fi, Shoot 'Em Up, Top-Down |
| Average session | A few minutes |
| Languages | English |
| Inputs | Xbox controller |
| Multiplayer | Local multiplayer |
| Player count | 2 |
Install instructions
Download the game, extract the zip and play! Two controllers required to play this game. Use Parsec to play online with friends: https://parsecgaming.com/
Download
Download
PlanetaryPestControl_1.7.zip
279 MB